Dozen writers, wine garden and food, and children's corner featured in free Books in Bloom in Merriweather District in Downtown Columbia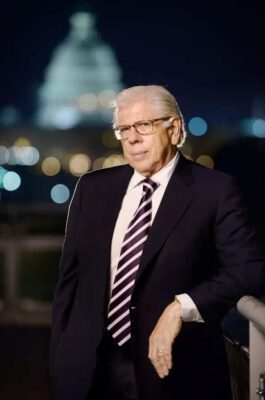 The Downtown Columbia Partnership and Howard Hughes Corporation host the sixth annual Books in Bloom festival, the region's largest progressive book and literary festival on Sunday, May 15, 10 a.m.-5 p.m. at Color Burst Park in the Merriweather District of Downtown Columbia. This year's festival will continue the focus on activism through literature and open dialogue surrounding race, gender, diversity, freedom of speech and banned books.
In addition to an incredible lineup of authors and writers, Books in Bloom will offer a day full of fun with a pop-up bookstore with dedicated banned section, curated wine garden, children's corner with activities including a bookmark making section, exclusive food and beverage offerings from local favorites, photo booth and more.
This year's lineup includes headliner Carl Bernstein, the Washington, DC-native author and Pulitzer Prize-winning Washington Post reporter who famously broke the Watergate story. Bernstein will discuss his latest memoir Chasing History: A Kid in the Newsroom, recalling his beginnings as a young journalist in Washington, DC, with stories of the Kennedy era and the civil rights movement. Other notable authors include congressman Jamie Raskin, representative for Maryland and author of Unthinkable: Trauma, Truth and the Trials of American Democracy. The memoir chronicles Raskin's world-changing first 45 days of 2021, including the loss of his son to suicide, living through the insurrection of the Capitol, and his leading efforts towards the impeachment of President Trump.

Additional authors featured this year include:
The festival and all associated events are free and open to the public. For more information and a final event schedule, follow on Instagram @merriweatherdistrict and visit www.booksinbloommd.com.